Apartments, Houses, Residential and Commercial Properties for rent and Sale in Ghana
Website under construction.
Coming Soon!!!
Ghana Homes and Properties
We've more than 54,000 apartments, homes & plots.
Houses and Apartments for sale, lease, rent in Ghana
Real Estate Agents in Ghana
Visit their stores

Our business partners for life
Why Choose Our Properties
The experts in local and
international property
Agent hen an unknown printer took a galley of type and scramble
d it to make a type specimen book. It has survived not only five
centuries, but also the leap into electronic.
Outstanding property
Modern City Locations
Specialist services
Market-leading research
Please Select a Location and Background
Search Property Smarter,
Quicker & Anywhere
Our Exclusive Real Estate Agents in Ghana
Real Estate by the Numbers
In 2021 things look like this percentage

Engage with our professional real estate agents sell Following buy or rent your home.Get emails directly to your area reach inbox and manage the lead with.
Maria Zokatti
CEO, PSDBOSS
Lorem, ipsum dolor sit amet consectetur adipisicing elit. Aliquid expedita recusandae ipsam quas fugit aperiam nihil nemo delectus laudantium? Enim est quibusdam dicta a
John Doe
WordPress Developer
Lorem, ipsum dolor sit amet consectetur adipisicing elit. Aliquid expedita recusandae ipsam quas fugit aperiam nihil nemo delectus laudantium? Enim est quibusdam dicta a
John Doe
WordPress Developer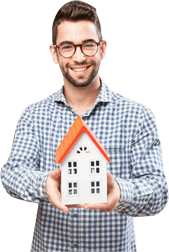 Become a Real Estate Agent
We only work with the best companies around the globe to survey